Hi everyone! It's my Designers Spotlight at Oscraps and
I have a challenge for you.
Last year I got a copy of Somerset Studio Mixed Media
and on
the cover I saw this amazing piece of art. A mixed media
(and to me a bit steam punk style) self-portrait.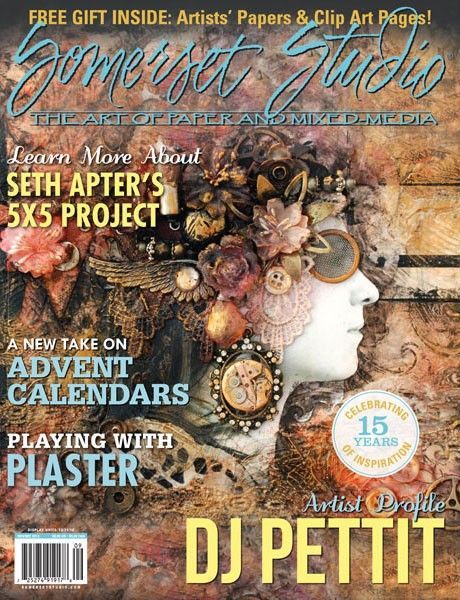 I knew someday I wanted to do this and thought
it would be an awesome challenge. But I wanted to use it for
something special, so now (almost a year later) here it is.
My challenge for you is to create an Altered Portrait. Although
my new kit and coordinating spotlight freebie are steampunk inspired,
this will not be an requirement (but you're more than encouraged
to try the steampunk style). I would love for you to choose a
picture of yourself or a familymember (en profile or en face are the
easiest to work with), but you can also take a picture of your pet or
even use one of the silhouettes from the freebie (or the kit). The idea
is that you take this picture and alter it up, give yourself
a digi make over. Always wanted to have flowers as hair? Now is the time
to do it! Want to know how your face would look like if it was
made from papersnippets? Come and play!
Anything is possible as
long as your portrait is Altered in some way.
To give you some ideas of what directions are possible
I've created a board on Pinterest:
Art:: Altered Portraits
Here's my new kit, I used it for my example layouts
and it's also 40% off!
To help you get started with this challenge I've created a freebie.
You can download it by clicking on the preview.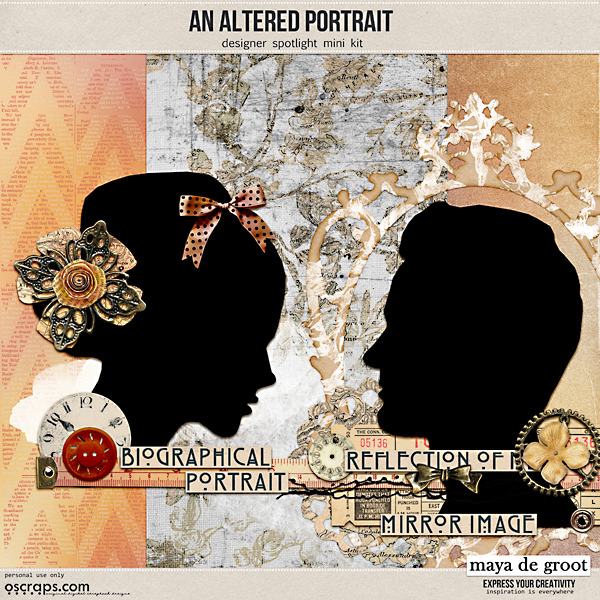 Here are some examples by me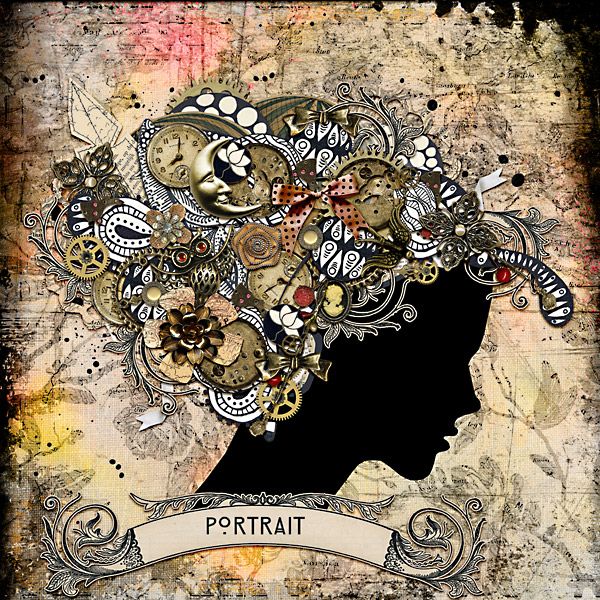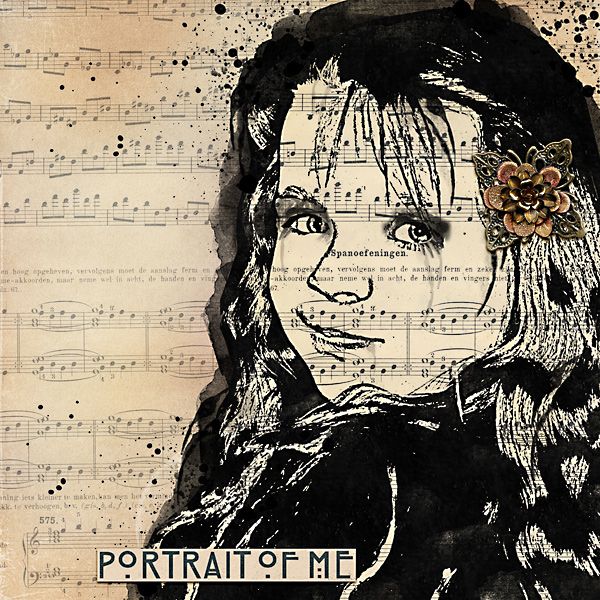 Layout requirements:
Your layout must contain an altered portrait
Use at least one paper/element from the An Altered Portrait freebie (or better yet the coordinating kit which is on sale).
Use 50% Maya de Groot designs and 100% Oscraps products - freebies are okay.
You must also post your layout in this thread. The cheeryo's will help you if you have difficulty posting your layout here.
You can do as many layouts as you would like as long as you post them in the gallery and this thread.
Al layouts must be uploaded to Maya's gallery and posted in this thread before September 15 11.59 pm EST
__________________
__________________