My October challenge is
posted at Oscraps
!
Welcome back to the
Express Your Creativity Challenge
!
It's October already, and that means I want to carve some pumpkins!
I just love Halloween.
Here in the Netherlands Halloween is not a big thing,
it is not even a small thing,
it is better described as NOthing!
So for this month I decided to host my own Halloween party here at Oscraps and you are all
invited! There is only 1 thing, you need to
DRESS UP
!
I have a treat for you,
so show me your tricks!
I created a template for you so you can
show of your costume
,
and don't be scared, take your place on the stage and show off!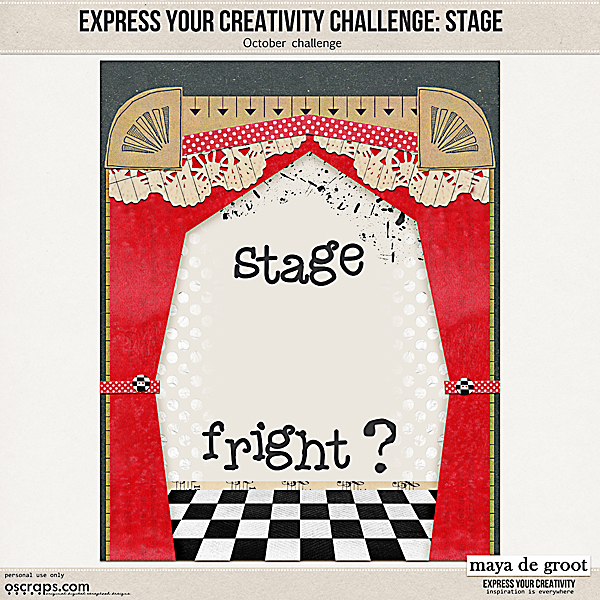 here's an example by Diane
Can't wait to see what you come up with!
.
.
The rules:
- Please use 50% Maya de Groot designs & 100% Oscraps stuff.
(Dig into your Oscraps stash or check out the freebie category in the store!)
- Post your layout in the Maya de Groot designs gallery.
Don't forget to list your credits ... enable your fellow O-scrappers!
- Come back to this thread and post a link to your image (and the pic
please if you know how) so we can leave you some lovin' in the comments.
Hope you all play again this month!